Learn how to:
Increase your sales without any cold calling.
Cross-sell and up-sell your products to current customers.
Ensure your customers are always satisfied and loyal.
Update your client database for a low cost.
Keep your customer information up to date and accurate saving thousands of dollars.
learn more about our services
Plain outbound telemarketing and random cold calling is a thing of the past. Using our 4 steps to success we have devised award winning campaigns. Contact us today and let us show you how we can help you.
In addition to our creative strategies, we use iCustomer, a state of the art Internet-based workflow software , to ensure that there is maximum transparency between our clients and ourselves.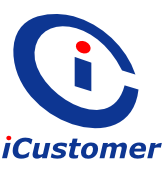 learn more about iCustomer
You know cold calling doesn't work.
You know outbound marketing has high costs.
You hate telemarketers.
...so do we.
As reported in The Age newspaper: Two in three (63 per cent) believe telemarketing should be banned.
"People bond over their mutual hatred of telemarketing," the report's author, Josh Fear, said yesterday. Mr Fear has called for a new "opt-in" register instead of the "opt out" system now in place.